DPASHA 1.99
SHA1,MD5, MD4,RIPEMD-128, RipeMD-160, CRC32, SHA-256, SHA-384,SHA-512 Haval
| | |
| --- | --- |
| Lizenz: | Freeware |
| OS: | Windows 98/XP/ |
| Dateigröße: | 59K |
| Entwickler: | Paehl |
| Preis: | $0.00 |
DPASHA erstellt von Dateien und Strings einen einmaligen HASH. SHA1 160bits, MD5/MD4 120bits, RIPEMD-128 128 bits RipeMD-160 160 bits, CRC32, SHA-256 256 bits SHA-384 384 bits SHA-512 512 bits and HAVAL 256 Freewareversion. Teste Dateien auf Manipulation. Easy to use, support Drag&Drop.
Tags

sha1 md5 md4 ripemd 128 ripemd 160 crc32 sha 2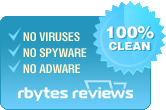 Latest User Reviews
Write a DPASHA Review
DPASHA related software
DPASHA 1.99
SHA1,MD5, MD4,RIPEMD-128, RipeMD-160, CRC32, SHA-256, SHA-384,SHA-512 Haval
Arpoon Checksum 1.6
Checksum berechnet Prüfsummen von Dateien (Checksummen / Hash / Message digest)
Drag & Write 2.01
Mit Drag & Write können Sie per drag&drop Textbausteine in andere Progr. ziehen
AppzStarter 0.3a
Erstellen Sie skinfähige CD-Menüs für Ihre Dateien auf CD-Rom per Drag&Drop.